Women's History Month, March 2015
Weaving the Stories of Women's Lives

IVCC's Women's History Month Celebration is made possible through the combined dedication of the Diversity Team, SAGE, the Student Nursing Association, Sigma Kappa Delta, Human Services, the World Language Association, and the Student Government Association.
Women's History Month was introduced by the National Women's History Project thirty-five years ago with the goal of ensuring that information about the myriad ways women have changed America—and the world—would be part of our children's education.
The National Women's History Month Project explains that in spite of the fact that "women's history is intertwined with the history shared with men, several factors—social, religious, economic, and biological—have worked to create a unique sphere of women's history. The stories of women's achievements are integral to the fabric our history. Learning about women's tenacity, courage, and creativity throughout the centuries is a tremendous source of strength. Until relatively recently, this sphere of women's history was overlooked and undervalued. Women's achievements were often distorted, disdained, and denied. . . . knowing women's stories provides essential role models for everyone. And role models are genuinely needed to face the extraordinary changes and unrelenting challenges of the 21st century."
For more information on Women's History Month, refer to the National Women's History Project at http://www.nwhp.org.
All events are free and open to the public, unless otherwise specified.

IVCC's Women's History Month Calendar 2015
Sigma Kappa Delta is once again sponsoring an art contest for Women's History Month. Entrants can turn in poetry, short stories, essays, pictures, paintings, etc., that relate in some way to the subject of women and women's lives. Entries should go to Professors Kimberly M. Radek or Delores Robinson, either in person or via e-mail by March 16th to be judged by the Sigma Kappa Delta executive board and sponsors. Winners will be announced, prizes awarded, and the winning art read or displayed in a Brown Bag Lunch session on March 30th. To submit work please either drop it off at A-314 or A-328 or e-mail it to kimberly_radek@ivcc.edu or delores_robinson@ivcc.edu.
---
Tuesday, March 3, 2015
Building CTC, Room 125, IVCC
12:15 -1:00 PM
Brown Bag Lunch: Women in Mathematics throughout History
Please join Indefinite Limit for this fun and inspiring session detailing the struggles and successes of women in Mathematics.
---
Wednesday, March 4, 2015
Building C, Room 316, IVCC
12:00-1:00 PM
Brown Bag Lunch: Book Discussion of Kate Chopin's The Awakening
Join the eagLITS Book Club and Sigma Kappa Delta, the English Honor Society, for a discussion of Chopin's famous novel detailing a turn of the century Southern woman's struggle with her personal desires, sexual awareness, and society's strictly defined gender role expectations. The text is considered one of the best short American novels ever written as well as a foundational piece of feminist literature, and it is available for free to read online through Project Gutenberg. Refreshments provided by Sigma Kappa Delta.
---
Monday, March 16, 2015
The Cultural Center, IVCC
12:00-1:30 PM

Presentation: Jimmie Briggs, the founder of the Man Up Campaign, a global initiative to mobilize young people to stop violence against women and girls in their communities through music, sports and technology, will be headlining our Women's History Month celebration. Briggs is an award-winning human rights activist, journalist and author, whose upcoming book The Wars Women Fight: Dispatches from a Father to His Daughter, examines violence against women and girls in the Democratic Republic of Congo, Afghanistan and Haiti. Please join us as we begin to show that women's history is not only about women but about both men and women who continue, like Briggs, to work together for a better, more just world. Note: Briggs will also be leading two breakout sessions at 9:00 and 11:00 AM. If you'd like to attend please, then contact Professors Cook Fesperman or Kimberly M. Radek to reserve your spot!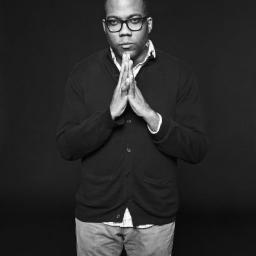 Jimmie Briggs, photo from @briggsjimmie
---
Thursday, March 19, 2015
Building C, Room 316, IVCC
12:30-1:30 PM
Brown Bag Lunch: "Women in the Union Army"
Getting excited about the Lincoln Exhibit and finding it difficult to contain your excitement about history, presidents, the Civil War, and social justice? Professor Amanda Cook Fesperman's discussion about women and the roles they played in the Union Army during the Civil War is just the right venue for you to vent some of those passions!
---

Wednesday, March 25, 2015
Building CTC, Room 124, IVCC
12:00-1:00 PM
Brown Bag Lunch: "Mary Todd Lincoln: Her Life and Her Sojourn in Illinois's Bellevue Place"
In this session Professor Betsy Klopcic will present on the life struggles of Mary Todd Lincoln, the former First Lady and widow of President Abraham Lincoln, considering especially her experiences in Batavia, Illinois, when she was committed to the Bellevue Place asylum. This session is the perfect complement to the Lincoln Exhibit.
---
Thursday, March 26, 2015
Building C, Room 316, IVCC
12:30-1:30 PM
Brown Bag Lunch: "Vagina Dialogue: Reflections on Our Gendered World"

Please come and listen to or participate with this Psych Club/SAGE sponsored event: a panel of faculty and students discussing Women, Sexism, and Power in the past and the present from multiple disciplinary perspectives. Andrew Birkey and Austin Burnette will moderate this discussion, featuring Sue Caley Opsal and Amanda Cook Fesperman.
---

Monday, March 30, 2015
Building C, Room 316, IVCC
12:00-1:00 PM
Brown Bag Lunch: "Fantastic Feminism" and Sigma Kappa Delta Awards Ceremony
This session will begin with presentations of awards for the Sigma Kappa Delta-sponsored art contest and then proceed to "Fantastic Feminism" where Professor Kimberly M. Radek and Sigma Kappa Delta President Kelly McDonough will debate and discuss issues of sex roles and gender equity in fantasy fiction using George R. R. Martin's Song of Ice and Fire saga (AKA his Game of Thrones series), particularly considering the issue of whether a male writer can weave stories of fully believable and empowered female characters.
---
Tuesday, March 31, 2015
Building CTC, Room 124
12:30-1:30 PM
Brown Bag Lunch: "Female Confederate Spies"
Women have always been a part of history, but how their work has been described has often depended upon who was writing those descriptions. much as their natures have been understood only in the context of the cultures inscribing them. A study of the Civil War reveals women as wives, mothers, sisters and daughters, as nurses and charity workers but also shows that women played an active role in the struggle, both in combat and in intelligence. Professor Amanda Cook Fesperman will bring the lives of some of these women and their heroic efforts for their cause to light in her presentation, which is also part of the Lincoln Exhibit.
---